It has been all over the news when super typhoon Haiyan ravaged the Philippines last November 8 2013. The photo above shows how powerful the typhoon was. It was almost as big as the Philippines.
Here are some after photos of the affected areas. In the third photo, if you don't give that much attention, you'll only see a cupboard with a flower on top of it. But the real essence of it is being a substitute coffin.
It has been a week and as of now
,
there are more than 3,000 bodies that have been found dead. It is heartbreaking to know that thousands of families have been broken by this disaster. Before that day, they were such happy families eating together in a table filled with foods they loved. And now, some of them are starved to death, and what's worse is, some of them are not capable of eating anymore.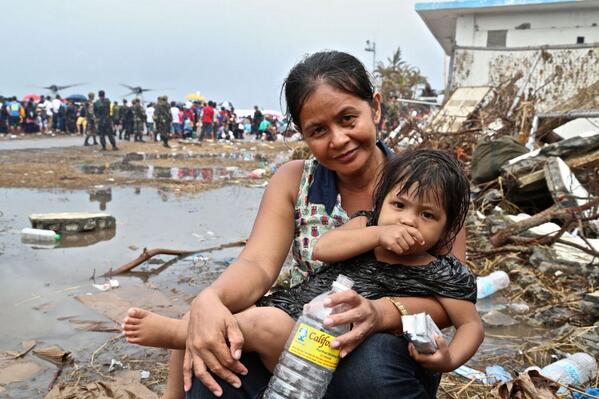 Now, these typhoon survivors are badly in need of your help. As far as you know, the Philippine Government has been dealing with this catastrophe but their actions are not enough to fulfill every victim's ravening stomach. Some of the reliefs that the government has been sending to Tacloban, the most affected area in the country, have not been able to distribute properly for some areas that are secluded have not yet received the help that they have been waiting for. This is why some of the survivors couldn't hold on anymore and do nothing but perish, too. With the additional goods, reliefs and donations from people around the world, we can make it to and reach every victim's hand. Don't just watch and give sympathy. Act now and do something. A single dollar will make a difference.
These people long for foods, safe water, hygiene supplies, shelter and medical aids. If you are from the Philippines, there are areas designated for reliefs like ABS-CBN Sagip Kapamilya or GMA Kapuso Foundation. If you are a student, i'm pretty sure that there are also groups or organizations in your campus that are accepting reliefs to be sent to the victims. If you are outside of the Philippines or just can't send such help, please send money instead. We promise every penny that you send will worth a thing and won't just go to waste.
Donate via:
Here's how to donate through banks:
Thank you very much and we appreciate every help that we have been receiving. Remember, when it comes to helping, there is no small or big amount. What important is, you give it a try and that, for sure, will make a difference.
***photo credits to respective owners